STAIANO PLASTIC SURGERY
The Only Plastic Surgery Clinic in the Country Specialising in Breast and Body Contouring
Five-star service and luxurious surroundings
The Staiano Clinic is owned and run by Jonathan Staiano who is a Consultant Plastic Surgeon with a practice dedicated to cosmetic breast plastic surgery.  The Staiano Clinic in Birmingham is situated in the heart of the Edgbaston Medical Quarter and the Staiano Clinic in London is situated at 152 Harley Street.
dedicated to cosmetic breast plastic surgery
Jonathan has built his practice based on delivering a first class level of service in high quality surroundings.  He is one of the country's leading experts in breast enlargement and he is frequently asked to give his opinion in the local and national media.  He has featured in The Times, the Daily Mail, the Mail on Sunday, Marie Claire, BBC News and Embarrassing Bodies as well as local radio.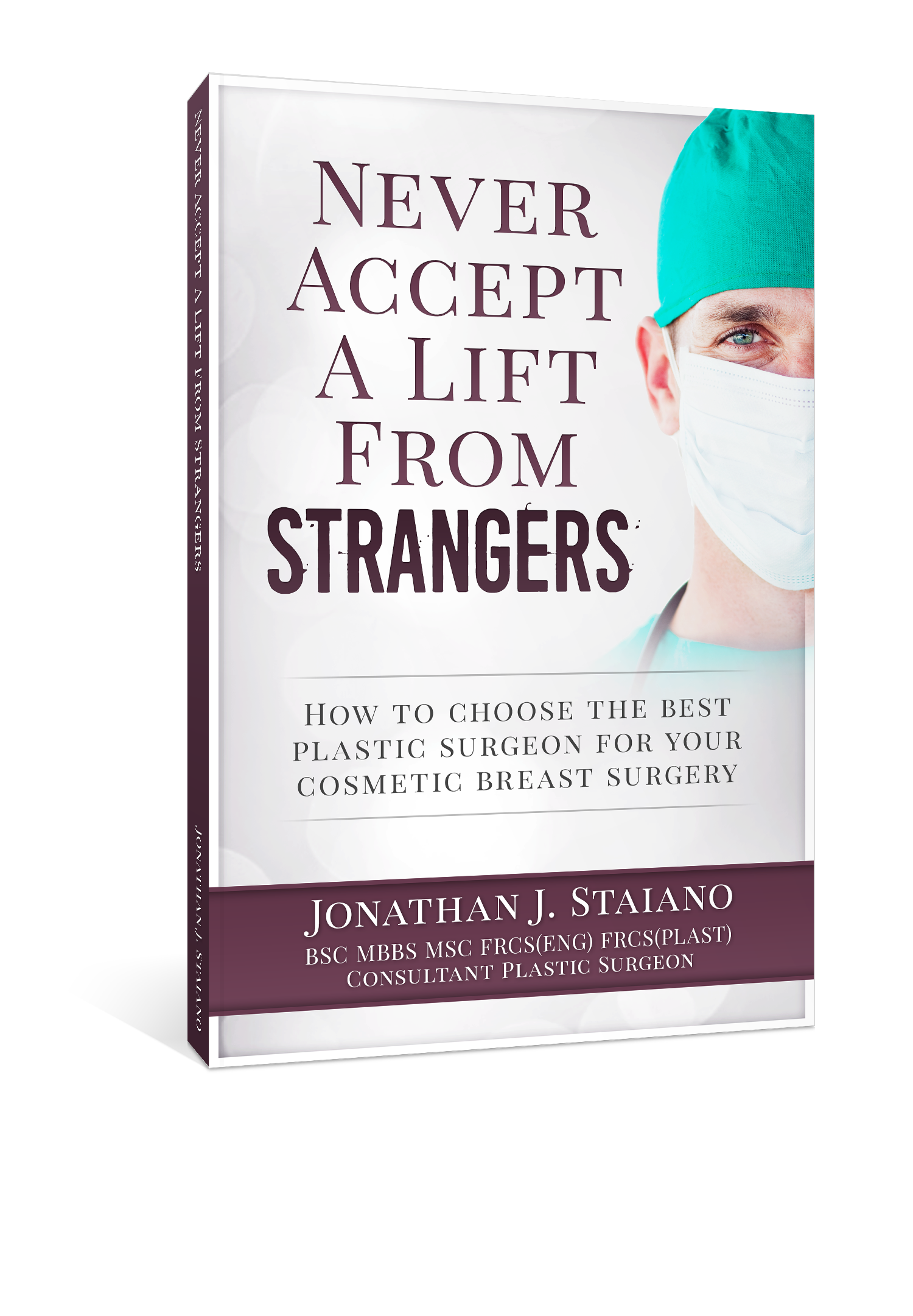 Read Jonathan's book NOW
Never Accept A Lift From Strangers
Jonathan is on a one man crusade to revolutionise the image of cosmetic surgery and is passionate about spreading his message about cosmetic surgery training.
More
Jonathan talks about the lack of regulation in the cosmetic industry
5 Questions To Ask Your Plastic Surgeon
OUR SURGERY PROCESS
Providing the best possible service and experience to our patients
In this initial consultation you can talk over your hopes and fears, the procedure itself, funding, our free aftercare and you can also look at Jonathan's portfolio in more detail. Read more >>
Take your time to think about your options.
Full and final check that you are fit and healthy for the procedure.
Led by Jonathan Staiano and his team of professional nurses, you will have 24/7 hour care at one of our prestigious clinics.
We believe our after care package is unrivalled by any other practice. It has our central commitment of patient satisfaction at the heart of it.
Request a brochure.
We don't do spam, your information is safe with us.