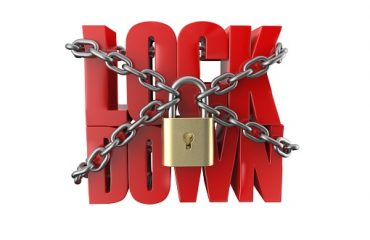 So, we are in lockdown again.
We are much better prepared this time and over the last few months, we have put measures in place to ensure the safety and protection of everyone at the clinic and we have robust measures which are over and above what you might expect in other public environments.
because we offer a boutique, bespoke service, we have never been about high volume and so we can limit access to the clinic to one patient at a time. This ensures that you will not be entering a busy waiting room and passing other patients in the corridors
we have screening measures in place that ensure that if you have had any contact or any symptoms, then we will ask you not to attend clinic. In this way, we can ensure as much as possible that we are what is known as a 'clean site'.
we offer virtual consultations that can be held by phone or video call with the facility for a screen share to go through before and after photographs and talk about your goals or your progress. This avoids the need to attend clinic in many cases and saves on the stress of having to drive in to Birmingham!
because we are a medical clinic, we are used to using PPE and it is second nature for us to wear surgical face masks, gloves and gowns to ensure that we keep you safe. We will also ask you to wear shoe coverings and face coverings when at the clinic.
we are very lucky to have our own minor operating suite on site, and so we can offer procedures under local anaesthetic which can even be done on the same day as consultation by prior arrangement
the Private Hospitals that we normally work at are being used by the NHS, so we have not had access to the main operating theatres since March. However, we have not rested on our laurels and we have formed relationships with facilities that are not being used by the NHS and so we are one of the few clinics in the country that are still able to offer surgery under both general anaesthetic and local anaesthetic with sedation (twilight anaesthesia).
We are confident that we can continue to work safely and would be pleased to welcome you to the clinic.
However, we appreciate the need to avoid unnecessary journeys and encourage you to stay at home when possible.
If you can have a virtual consultation rather than an in person one, then we can arrange this and if you do have a consultation or a procedure booked and you prefer to cancel it or postpone it, then we completely understand and will be happy to reschedule or offer you a full refund.

Furthermore, if you were to have any sort of treatment with us and we were to go into a more restrictive lockdown period, we want you to be reassured that we would still be able to look after you.
Even during the previous lockdown when we had to close the clinic for 3 months, we were still doing virtual consultations and if anyone had a clinical problem, we would have been able to see & treat them at the clinic because that would be considered an urgent matter.
The lockdown involves the closure of non-essential shops and services and medical clinics can remain open.
We feel comfortable with our safety measures to be able to work effectively and maintain our levels of service and hope that you will feel comfortable too.
We are trying to do the right thing and I am very conscious about striking the balance between maintaining a service to our patients and containing the spread of the virus.
As ever, if you have any concerns or questions, you can get in touch or find me on Facebook and Instagram every Tuesday night at 7pm where I will be available for a live Q&A.
If you would like more information, please leave a comment and we will get back to you or call us on 0121-454 3680 or contact us here.
https://www.staianoplasticsurgery.co.uk/wp-content/uploads/2020/11/Lockdown-2-370x240-1.jpg
240
370
admin@staiano
https://www.staianoplasticsurgery.co.uk/wp-content/uploads/2021/07/logo.png
admin@staiano
2020-11-05 15:41:27
2022-02-23 15:31:31
Lockdown 2.0