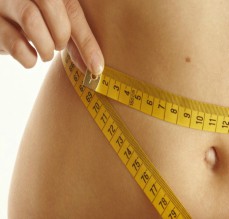 If you are thinking of a tummy tuck or liposuction, it might seem that they are poles apart in terms of downtime, scarring and price. 
It is very common for people to come to the clinic requesting liposuction to their tummy, because let's face it, most of us carry a little bit of extra fat in this area and would be very happy to be rid of it.
Liposuction
Liposuction  is certainly a great technique for removing the fat and the beauty of it is that the scarring is very limited and once it fades can be very difficult to see.
Sometimes people think that with liposuction the fat can come back, but this is not true.
The fat is removed permanently and in fact we all have a certain number of fat cells in our bodies no matter whether we are fat or thin, and it is just that fat people have an enlargement of their fat cells compared to thinner people.
They do not actually have more fat cells, and so when liposuction is performed the fat cells are removed and this is a permanent effect.
Having said that, liposuction or any surgery for that matter, does not protect you from the future and so if you were to put on weight then the fat cells that remain would get larger and so you are not guaranteed a stable result.
You need to ensure that your weight is stable because weight fluctuations can have an unpredictable effect on the results of surgery.
It is very common for people to be unsure whether they need a tummy tuck or liposuction or maybe even a combination of the two –
the difference lies in the fact of whether they need to have skin removed or not.
Tummy Tuck
A tummy tuck is a bigger operation than liposuction and involves removing not only the fat but also the skin of the abdomen, and this causes a tightening of the skin and a significant improvement in the abdominal contour.
At the same time as the tummy tuck the rectus abdominis muscles (the six pack) can also be brought closer together, as these muscles are often splayed apart after childbirth or if you have put on weight and no amount of diet or exercise will bring them back together.
At the time of a tummy tuck this distance between the rectus muscles known as diastasis or divarification of the recti muscles can be repaired by suturing them back together.  You can read more about muscle repair with tummy tuck here.
The downside of a tummy tuck is that not only is it a bigger operation with more downtime, it leaves a scar in the lower abdomen and may also leave a scar around the belly button.
For this reason, a balance has to be made as to whether the downside of the scarring offsets the upside of the removal and tightening of the skin and improvement in abdominal contour.
As a rule, for patients who have a mild amount of excess fat in the abdomen that they just cannot shift through diet and exercise, it might be that liposuction will be sufficient.
However, you are relying on the skin to recoil once the fat is removed and so the best candidates will have good quality skin which has not been significantly stretched with previous weight fluctuations or pregnancies, so is more suited to younger patients who do not smoke.
All these factors will increase the ability of the skin to snap back once the fat has been removed.
The limitation of liposuction is that if that skin does not recoil and snap back, then it can leave redundant skin which can look unsightly and cause distress –
this is where a tummy tuck comes in.
In fact the ideal candidate for a tummy tuck is someone who has been pregnant or lost weight because both of these cause a temporary fullness in the tummy which is then removed in the same way that liposuction can remove the fullness in the tummy.
The problem is when the skin does not recoil it leaves redundant overhanging skin which needs to be removed.
The difficulty always comes in borderline cases and it may be that a mini tummy tuck would be suitable to limit the scarring on the abdomen, but still remove skin.
However, this is limited to the area between the pubic bone and the belly button.
There are some techniques reported to cause some degree of skin retraction and some types of assisted liposuction like VASER or laser liposuction.
These treatments give energy to the fat before it is sucked out and this energy causes heat which reports to cause a degree of skin retraction which is so important in the abdomen.
Other forms of non-surgical liposuction such as CoolSculpting also report to give some degree of skin retraction and so these could be considered.
There are certain areas where liposuction works particularly well because the skin is thicker and so recoils better, and this is particularly in the hips and the flanks.
It is not uncommon to combine a tummy tuck with liposuction to the hips and flanks if the whole area needs to be contoured.
As with any body contouring surgery, you often find that it is not a case of one size fits all and whether you have a tummy tuck or liposuction, you really need to have a bespoke plan made according to your particular body shape, the quality of your skin, and also your plans for the future, as sometimes liposuction can be performed as a holding procedure if you are planning to have children in the future and so do want to go all out and have a tummy tuck now.
We are the only clinic in the UK that is owned and run by a plastic surgeon that specialises in breast and body contouring so if you would like to come along and have a chat with one of our surgeons, call us now or e-mail us to arrange a consultation.
You can download our guide with frequently asked questions about tummy tucks here.
If you have any questions our Director, Jonathan Staiano is on LIVE o Facebook at 7 o'clock every Tuesday evening, so feel free to drop in.
To see further examples of our work and reviews from patients check out our Tummy Tuck page.
https://www.staianoplasticsurgery.co.uk/wp-content/uploads/2021/12/TummyTuck2.jpg
219
229
admin@staiano
https://www.staianoplasticsurgery.co.uk/wp-content/uploads/2021/07/logo.png
admin@staiano
2018-01-28 17:39:06
2022-06-23 16:00:24
Tummy Tuck or Liposuction?